YOUR FIRST-CHOICE FENCE INSTALLERS IN CHICAGOLAND
Serving the greater Chicago area, First Fence Company designs and installs attractive, long-lasting residential fences and commercial fences made from the highest-quality materials available. Choose from more than 100 styles as our fence builders work with you to create a design that complements your style and budget — all while providing exceptional service along the way.
Based in Hillside, our fence installers serve customers throughout Chicagoland — from Naperville to Bensenville, Oak Park to Burr Ridge. Reach out to us when you want to work with the best fence company in the area — to get the kind of beautiful, well-built structure that can last for years to come.
The First Fence Company Difference
A Featured Project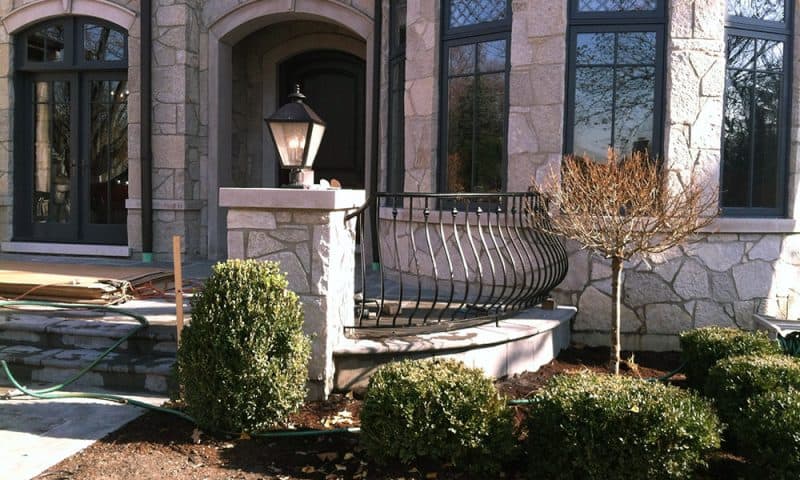 City: Elmhurst, IL
Fence Type: Iron
Project Gallery: Before & After
First Fence installed railings and a fence for a family on Prospect Ave. We also created metal gates to cover their basement window openings.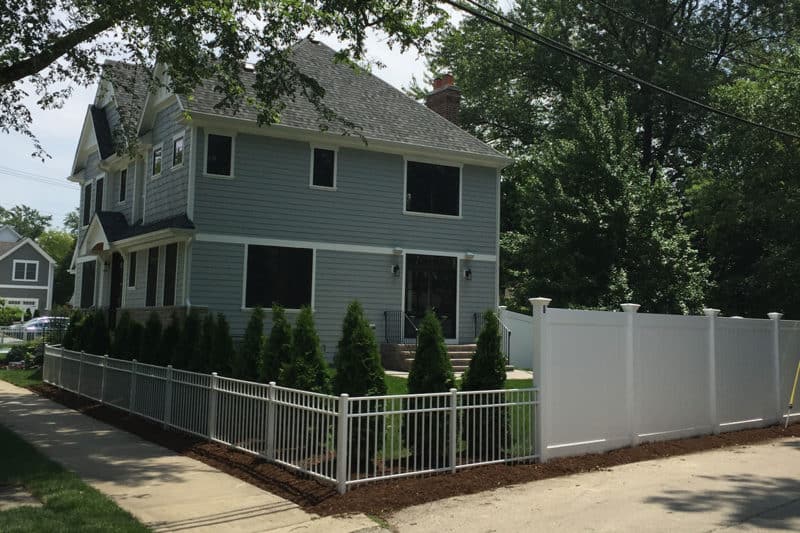 City: Elmhurst, IL
Fence Type: Aluminum
Project Gallery: None
Adding elegance and security to a busy suburban corner in Elmhurst.
The builder needed to comply with city regulations regarding a corner lot and fence height restrictions while still providing privacy in the back yard.
First Fence was able to increase curb appeal while following city guidelines.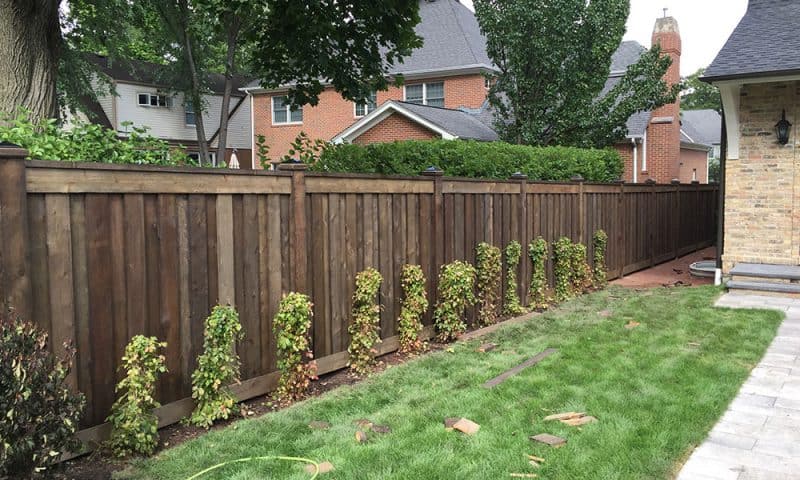 City: Elmhurst, IL
Fence Type: Wood
Project Gallery: Before & After
It was very important to the owners that the fence matched the design of the home. They wanted it to feel like an extension of the house's farmhouse architecture. We stained it a weathered, brownish-gray color to be cohesive with the house. The fence provides full privacy and looks completely integrated with the property.